Did you know that when it comes down to it there are only *five* trusts that serve 99.7% of all client needs? These include:
The revocable living trust;
The income only irrevocable trust;
The control only irrevocable trust;
The third party irrevocable trust; and
The completed gift irrevocable trust.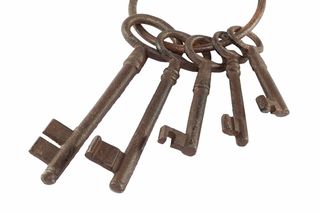 This is all you need to serve 99.7% of all clients. The overindulgence in conversation about DAPT'S, GRATS, GRUTS, FLPs, and other advanced tax planning strategies are for mental exercise only and apply to less than 3 in 1,000 Americans.
The correct trust choice for clients when designing planning to protect their businesses, ensure they qualify for Medicaid, if the need for long-term care occurs, or the preservation and maximization of veteran's benefits, trust choice is critical. But more important than trust choice however, is the drafting utilized inside the trust chosen.
That's why the national Medicaid and VA experts are hosting a three day program to bring you together with your colleagues to show you the solution they have created to these often misused trusts. Click here for the course outline and to register. This three day program will not only address trust drafting and trust use, but also address all of the core elements in today's Asset Protection, Medicaid, and VA Benefits environment.
In just three days, we will show you…
ASSET PROTECTION:
Recent updates to asset protection and Medicaid compliant strategies.
The new asset protection strategies dominating the marketplace.
The death of DAPT'S, FLP'S, GRATS, GRUTS, and tax planning, and what's replaced them.
The five essential trusts and key drafting needs to serve 99.7% of clients.
Four "must have" drafting considerations and three "most forgotten" powers in trust.
MEDICAID:
Four steps to Medicaid eligibility for

any

client.
How to calculate the "breakeven" to ensure the proper filing date for the shortest penalty period.
Medicaid Qualifying Annuities: Hidden risks and how to properly disclose them to clients or protect from them.
The seven key factors to calculate any Medicaid case in seven minutes (or less!).
IRA's: Exemption versus taxes, how to calculate if IRA's should be liquidated or exempted in Medicaid and VA cases.
VETERANS' BENEFITS:
New claims process for veterans and widows.
Qualifying assisted living facilities as UME's.
Key choices to complete the physician affidavit for more timely approvals.
Update on three year look back for VA benefits.
The key reports no longer required for VA applications.
Dangers of annuities in VA benefits planning.
The effects of the Supreme Court decision on DOMA related to veterans benefits.
ALL PARTICIPANTS IN THIS SUMMIT WILL RECEIVE:
Asset Protection, Medicaid and VA Practice Kit which includes:
50 state Medicaid Reference Resource Guide (summarized in 3 pages)
50 state Estate Recovery Article and updated state by state summary.
Grantor Trust Summary and use tool.
HERE'S WHAT YOUR PEERS HAD TO SAY ABOUT THE PROGRAM:
"You don't know what you don't know. Come learn how to best serve your clients." –Matthew Donald
"I would consider this mandatory training for any elder law/estate planning attorney. If not, they should plan for a mediocre practice at best." –Tim Jarvis
"Just do it. The tools and training will absolutely be worth it!" –Rod Halstead
If you are ready for strategic solutions that you can see, touch, and feel, this is not an event you will want to miss. Click here now to begin your strategic approach to solving your clients' trust needs.
To Your Success,
Dave Zumpano
Co-Founder, Lawyers With Purpose
Practicing Attorney, Just Like You!