Qualified Leads to Reach Your Goals
Marketing presents a dilemma for many attorneys. You need leads to get new clients and generate revenue, but getting those leads requires marketing, which costs money. Add to this the fact that attorneys typically lack the time necessary to gain a thorough understanding of marketing and it is easy to see why many attorneys do very little marketing, do it ineffectively, or don't do it at all.
As with so many challenges faced by attorneys, LWP provides an efficient, cost-effective solution. We offer both retail (to attract consumers) and wholesale (to generate leads through referral sources) marketing at a fraction of the cost you would pay to hire an advertising agency. Better yet, our team has 50-plus years of combined experience marketing exclusively to attorneys, with a particular emphasis on meeting the unique needs of estate planning and elder law attorneys.
Your Do-It-Yourself Marketing Toolkit
This Toolkit provides you with the key elements for the foundation of your Estate Planning and Elder Law marketing efforts:
Website Lead Generation Booster Packages for Estate Planning, Elder Law and Probate
Newsletters for Estate Planning and Elder Law
Brochures for Estate Planning and Elder Law
Blog Library
Workshop Email Follow-up Series
To differentiate your firm from the competitor down the street, generate leads, and get new clients, we offer all of the following services:
Strategic Planning and Consulting
Branding and Image
Live and Virtual Workshop Set-up and Marketing
Mass Media Assistance
Web Design
Email Marketing
Blogging Services

Social Media Assistance
Digital Advertising
Public Relations
Newsletters
Content Development
Referrals are a crucial source of new clients and revenue, but building a referral network can seem overwhelming if not impossible. Our proprietary Relationship Management System (RMS) provides a proven, efficient, and cost-effective method for establishing, nurturing, and maintaining lucrative relationships with allied professionals. For now, we can tell you that our RMS has a proven track record of generating leads, tracking results, and helping Members maintain long-lasting relationships with professionals who share their goals and values.
Relationship Management System
Obtaining referrals from allied professionals is one of the best ways to get new clients. These prospective clients are often in need of lucrative planning services and have typically been pre-sold on your value by the allied professional who referred them to you. Unfortunately, establishing the solid, mutually beneficial professional relationships that lead to referrals can be difficult. Many attorneys have tried, failed, and simply given up on actively pursuing such relationships.
As you would expect, LWP has developed an innovative, proven system to help Members foster long-lasting referral relationships. It is called the Relationship Management System (RMS). The Relationship Management System is an efficient way to attract allied professionals; identify the synergy and value of working together; track all of the referrals sent to you; and analyze the quality of the referrals (do they hire you? If so, for what?) to determine whether your relationship with a given allied professional is worth maintaining.
If you're not fully satisfied with your firm marketing, we can help!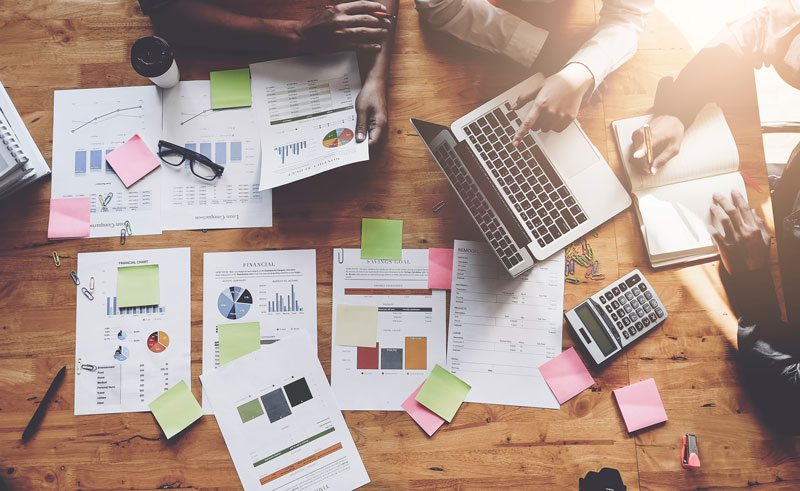 Not hitting revenue goals? Attend this webinar