Twice-Annual Practice Enhancement Retreat (TAPER)


Our Twice-Annual Practice Enhancement Retreat (TAPER) also incorporates live training, with a focus on new innovations in practice proficiency, operations, marketing, hiring, team building, personal and professional growth… basically, whatever you need to know to run a successful firm based on how YOU define success. The fact that many of our Members attend both TAPERs each and every year testifies to the event's power and value, as well as the spirit of community inherent in LWP membership.
Hourly Schedule
Wednesday
9:00 AM

-

11:00 AM

Keynote - Thriving in the Age of Digitalized Estate Planning: Lessons from the Financial Services Industry

Digital platforms are revolutionizing the way estate planning services are delivered to the public. Will your firm be overwhelmed by the challenges or turn them into new opportunities for growth and greater profitability? In this compelling keynote, Scott Blandford shares lessons learned, and insights gleaned, from spearheading large-scale digital transformations at Fortune 100 financial services firms. The holder of 13 digital technology patents, recipient of numerous awards for technological leadership, a Member of the National Association of Corporate Directors, and a sought-after speaker at business and technology conferences worldwide, Scott will inspire you with the possibilities inherent in the digital age.

Speakers:

Scott Blandford
11:15 AM

-

1:00 PM

SORT Through Your Planning Options in Light of the SECURE Act

The SECURE Act dramatically changed the estate planning landscape for clients with IRAs. As you would expect, LWP has created an innovative solution, the Spouse Only Retirement Trust (SORT). We'll begin this session by reviewing SECURE Act basics and relevant updates. Then you'll learn why and how the SORT works, when to use it, and the pros and cons of various planning options. In the end you'll feel more secure about your ability to protect assets despite challenges posed by the SECURE Act.

Speakers:

Brittney Shearin Esq., Salvatore LaMendola Esq.
11:15 AM

-

1:00 PM

Unleash the Potential of Actionstep's New Tool and Other "Secret" Options

Accomplish even more with Actionstep by learning how to use the new document merge field tool and other little-known options. By session's end you will understand how List Views are set up and edited, how time entries can be used to track billable and non-billable items, and more.

Speakers:

Ryan Wegner
1:00 PM

-

2:00 PM

Lunch
2:00 PM

-

3:30 PM

Master the New Charitable Remainder Trust Option in LWP Software

The new Charitable Remainder Trust (CRT) option allows you to quickly and accurately generate CRTs for clients with potential tax issues. In this session you'll learn why, how, and when to use the CRT option, the tax consequences (and benefits) of implementing a CRT, how to explain the tax benefits to clients and allied professionals, and how to administer a CRT after a client's passing. If you want to take your tax planning to the next level, this session is for you.

Speakers:

Brittney Shearin Esq., Salvatore LaMendola Esq.
2:00 PM

-

3:30 PM

Learn to Proficiently & Confidently Utilize LWP's Proprietary Medicaid Application Process

Walk through the LWP Medicaid application workflow in Actionstep and learn how it can be adjusted for specific state and county requirements. This is not a legal-technical session about trusts and asset protection. Rather, you will learn the application submission process from start to finish. We will also explore the "terms of engagement" between your firm, your clients, your team, care facilities, and Medicaid itself. This session is a great opportunity to help a member of your team confidently assume the role of Medicaid Paralegal/Coordinator.

Speakers:

Amanda "Mandy" Bossow, Kyle P. Madigan
3:45 PM

-

5:15 PM

FDS the RMS!

Yes, you really can Follow the Darn System (FDS) to successful implementation of the Relationship Management System (RMS). This session takes you from the 30,000-foot view of FDS, RMS, and the obstacles to success all the way down to the key focusers, templates, reports, and other tools you must understand and utilize to build a flourishing, mutually satisfying referral network. FDS: It leads to RMS success!

Speakers:

Jeffrey Bellomo Esq., Phil Miner
3:45 PM

-

5:15 PM

Cut Through the BS: Run a Profitable, Satisfying Practice Using LWP Systems, Processes, and Tools

Your firm's long-term success depends on having the right people in the right seats, individual and team accountability, the efficient use of everyone's time, and a spirit of collaboration rather than confrontation. In this session we'll evaluate how well your firm has absorbed the LWP "way of life"—and the proprietary systems, processes, and tools that ultimately help your firm increase revenue and profitability. We'll walk through LWP's five key focusers, the nuances of time tracking, the importance of team morale, and more.

Speakers:

Briana L. Moriarty
5:30 PM

-

7:00 PM

Branding Versus Marketing Versus Advertising: Yes, there's a Difference (and You Need All 3)

Branding, marketing, and advertising are the keys to generating qualified leads and new revenue. In this session we'll use real-world examples to help you understand the difference between the three terms, how each builds off the other, why you need all three to project a cohesive image and message in your market, and what areas you need to work on. We'll also have a Q&A featuring our Director of Marketing and a law firm leader to give you a "big picture" perspective.

Speakers:

Briana L. Moriarty, Lisa Roser
Thursday
9:00 AM

-

10:30 AM

Share, Compare, and Learn: Owner/Attorney Panel

"How do I make the LWP system work for me?" "How do I get the most from my team?" "How do you successfully close a vision meeting?" These are just a few examples of the types of questions you can ask fellow owner/attorneys during this free-wheeling Panel. Limiting attendance to owner/attorneys allows you to broach topics and ask questions that you might not feel comfortable discussing with your entire team in the room.

Speakers:

Briana L. Moriarty
9:00 AM

-

10:30 AM

Share, Compare, and Learn: Team Member Panel

"What is the best way to hold my boss accountable?" "What can I do to help the firm operate more efficiently?" "How do I handle 'difficult' clients?" You can ask questions like these, and share whatever else is on your mind, during this Team Member Panel. Since attendance is limited to your peers—teams from around the country—you can talk freely about issues you might not want to raise with your firm's owner in the room.

Speakers:

Phil Miner
10:45 AM

-

1:00 PM

Guidr: Leading the Digital Transformation of Legal Services

The automobile industry had to transform itself to address the mandate for electric cars. It couldn't just pull out the engine and make a few tweaks, it had to completely redesign how energy is delivered to a drivetrain. Guidr℠ represents an equally transformative development within the legal industry. The new Guidr digital platform is a quantum leap forward in the way law firms operate and deliver legal services to clients. Guidr's three-pronged approach seamlessly integrates online planning, operational systemization, and practice management. It allows you to simultaneously offer online and traditional planning services, while giving you the opportunity to generate new revenue 24/7/365. By attending this compelling session you'll have the opportunity to experience Guidr firsthand and learn how it has performed at several Early Adopter firms around the country. You will also receive priority access to adopt Guidr into your practice.

Speakers:

David J. Zumpano Esq.
1:00 PM

-

2:00 PM

Lunch
2:00 PM

-

6:00 PM

Getting to the Why: Identifying and Implementing Your Model for Practice Success

In this powerful session Dave Zumpano will teach you the three law firm models for success and help you identify the model that's right for your firm: profitable, robust, or entrepreneurial. You will learn why long-term success and personal satisfaction depend on choosing and implementing one of these models, the key differences between them, the skillsets and structure required for each, and how LWP tools, systems, and support will help you build the firm you've always wanted.

Speakers:

David J. Zumpano Esq.
Friday
9:00 AM

-

1:00 PM

Firm Retreats: Building Your Law Firm of the Future

Set your goals and develop your plan for a profitable 2022. You and your team will learn how to use Brainstorming Sprints, the Money Plan, the Four-Month Focuser, the Implementation Focuser, and the Project Focuser to gain an understanding of, and take responsibility for, your 2022 goals. At the end of the retreat you'll be ready to take a proactive rather than a reactive approach to achieving all of your goals.

Speakers:

Amanda "Mandy" Bossow, Briana L. Moriarty, Phil Miner, Ryan Wegner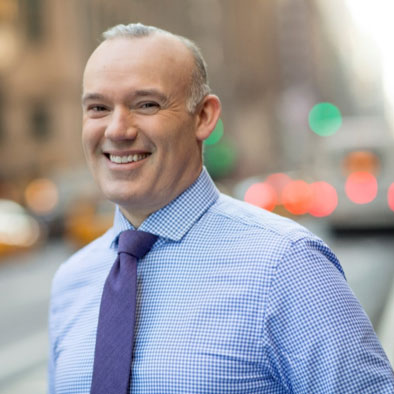 Scott Blandford
Chief Digital Officer | TIAA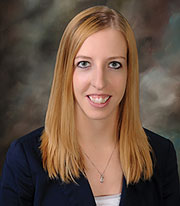 Brittney Shearin Esq.
Legal-Technical Attorney | Lawyers with Purpose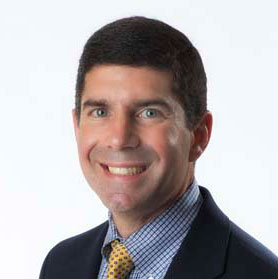 Salvatore LaMendola Esq.
Attorney | Giarmarco, Mullins and Horton, P.C.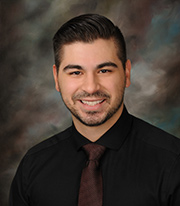 Ryan Wegner
Actionstep Consultant | Lawyers with Purpose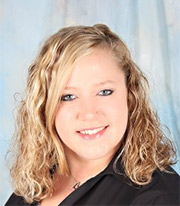 Amanda "Mandy" Bossow
Implementation Specialist | Lawyers with Purpose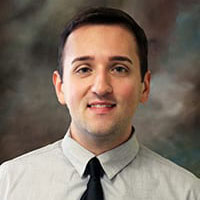 Kyle P. Madigan
Funding Coordinator | Estate Planning Law Center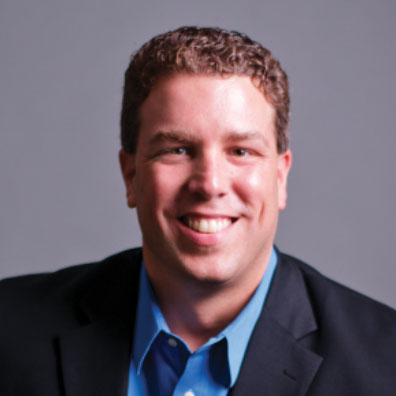 Jeffrey Bellomo Esq.
Elder Law Attorney | Bellomo & Associates LLC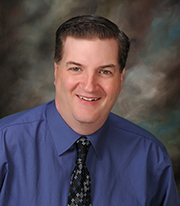 Phil Miner
Practice Coach/Implementation Specialist | Lawyers with Purpose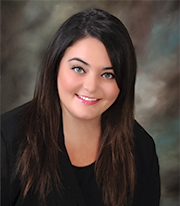 Briana L. Moriarty
Director of Member Services | Lawyers with Purpose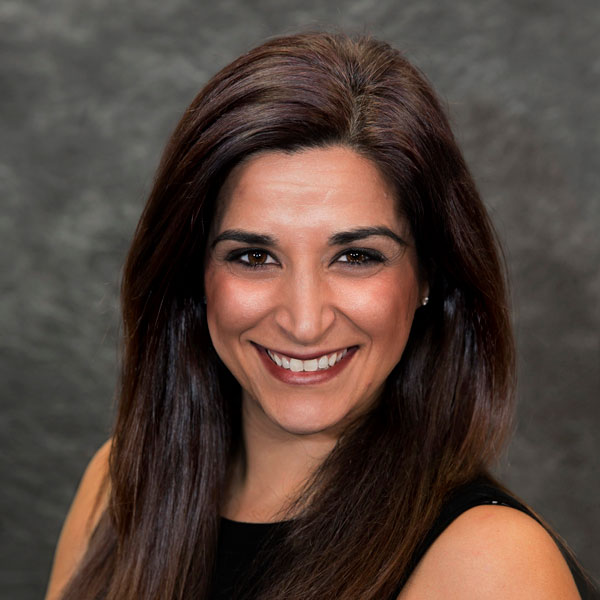 Lisa Roser
Director Of Marketing | Lawyers with Purpose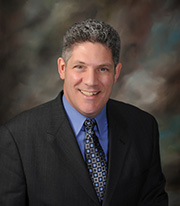 David J. Zumpano Esq.
Co-Founder | Lawyers with Purpose
Speakers
Amanda "Mandy" Bossow

Implementation Specialist | Lawyers with Purpose

Briana L. Moriarty

Director of Member Services | Lawyers with Purpose

Brittney Shearin Esq.

Legal-Technical Attorney | Lawyers with Purpose

David J. Zumpano Esq.

Co-Founder | Lawyers with Purpose

Jeffrey Bellomo Esq.

Elder Law Attorney | Bellomo & Associates LLC

Kyle P. Madigan

Funding Coordinator | Estate Planning Law Center

Lisa Roser

Director Of Marketing | Lawyers with Purpose

Phil Miner

Practice Coach/Implementation Specialist | Lawyers with Purpose

Ryan Wegner

Actionstep Consultant | Lawyers with Purpose

Salvatore LaMendola Esq.

Attorney | Giarmarco, Mullins and Horton, P.C.

Scott Blandford

Chief Digital Officer | TIAA