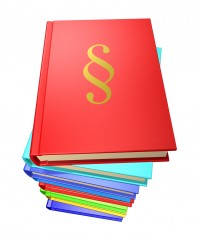 During Day 2 of the LWP Retreat Attorneys Track – members will be learning fact patterns, designing plans for results and the CCS features & functions in a way that they can understand the science, the art and the legal technical. Dave Zumpano, Victoria Collier and resident SNT expert Kristen Lewis will lead you through an extensive legal technical day. Our goal during this time together is for you to know with certainty the LWP-CCS software confidently, competency and consciously to get the results for meeting your clients' wants and needs.
You'll gain knowledge of all the trusts available in the CCS as an LWP Member. RLT, MIT, FIT, KIT, CGT, TAB, ENT & SNT trusts will be covered so you'll walk away knowing what they are – and how to charge clients, ultimately increasing your revenue.
What will you be missing if you don't attend? What the software is capable of:
Powers of Appointment
Formula Funding
Retirement Plan Choices
Lifetime Beneficiaries Choices
Family Trust Beneficiaries
Residual Trust Options
Trustee Formula Selection
Trust Protector & Powers
Remarriage Choices
Day 2 will methodically teach you all this and how to compensate yourself for the value you bring to your clients and referral sources. Register today, the hotel is almost SOLD OUT and sells out every year. Invest in your future today and secure your spot. The price will increase tomorrow click here to register now. We can't wait to be in the room with you!
Next up…..what's our team doing all of Day 2?
Sheraton Syracuse University Hotel & Conference Center
Room Rate: $132.00/Single – $142.00/Double – $152.00/Triple & Quad
Group Rate Cut Off Date: 5:00 pm October 7, 2013