More times than not, while on call with members talking about marketing, I get asked:
"Why  do I NEED to do workshops?"
"How often do we need to do a workshop again?"
"How do I fill them up?"
First of all, I really want to make 100% clear that workshops are NOT part of your marketing.  They are part of your client enrollment!  They are simply how you communicate what you do.  They are educating.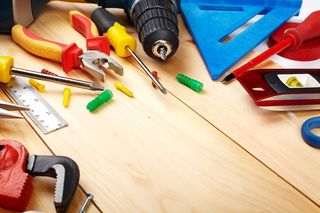 Marketing is all that we do to get the phone to ring.  As soon as the phone rings, the marketing department has done its job.  Once that phone rings and we pick it up, we switch to enrolling!  And not selling.  Never look at it as selling.  Don't even use that language.  Use the word "serving" instead of selling or "enrolling."
The workshop is the enrollment to convert a prospect to a client.  The CSC has to understand two things when that phone rings: (1) pre-qualify them and see if they need a workshop or an initial meeting – crisis planning; (2) if they need a workshop – non-crisis – ENROLL THEM IN A WORKSHOP!
The workshops convey what the prospective client needs to learn – they teach them the 15 core things that we know are the pains in the industry.  If you follow the 7 Threats workshop and the stories in it, you'll hit their pains.  We've done the research and built the stories in there, and they are the reasons prospects are calling your office.  The workshop is created to resonate to them from their perspective and touch on the things that keep them up at night.   It's actually designed to educate them and is based on the top 15 things clients have told us are important to them over the last 20 years.  You're going to learn things you had never even thought of.
And I'd like to point out that once members that start telling the stories in the workshop and start using them during the estate planning audit, their closing rate doubles or triples.  So that right there is why you need to be doing them – for your client education and enrollment.  It's step #1 in the process!
HOW OFTEN TO HAVE THEM?
Two per month should be the minimum!  I know you can't fill them, yada, yada.  But here is the key – they have to be on the calendar to fill them up.  I'm not kidding when I say here, "If you build it they will come," but it has to be in your calendar to fill it.
And at two times a month consistently, you'll make sure you are engaging with prospects every two weeks if you follow the system from workshop to vision to design to sign. 
Every time your phone rings, you have got to feed prospects into the workshop.  You can't have an effective vision meeting if they don't go to the workshop.  As time goes on, you'll find they'll start filling up!
And if you are out doing synergy meetings, you are asking your power partners to come to the workshop.  Once you get them there, they love it and help fill it up.
Once they come and see it, they fill it for you!  They get it!   But you've got to have the workshops on the calendar so you can send your partners a monthly or bi-weekly newsletter that gives them the dates available.
And don't just ask your referral sources to come – ask them to bring a client with them and to ask afterward if it was a good use of their time. That way you're getting prospects in the room as well.  Or if they aren't comfortable with that, tell them to come solo the first time, but then bring a client the second time and just have them ask for that client's perspective. No obligation.  Soft sell!  Or soft "serve."
FILLING THEM UP
Simple!  You funnel people into the workshops at each and every opportunity, not because it's a sell – because they are going to come to this event and learn things they didn't even know they didn't know!
When you are out and about town – at your child's soccer game, or at school for a back-to-school event, church, etc. – you inevitably get those people who say, "Can I just ask you a real quick question?" That's when you urge them to come to your workshop, because when they see what you teach they won't believe it.  Don't advise people to come meet with you, and don't just answer questions – steer them toward a workshop to get the information they need. 
When you are doing a Synergy Meeting, you send them to your workshop to get to know you and observe what you have to offer – your retail advertising, your commercial reference workshops.  Always push everything to a workshop.
And finally, retail advertising consistently.  And as always use your Initial Contact Focuser and have an evaluation to grab that contact information. 
If you have any questions and want to talk about your workshops and a strategy to set them in place, up and running, contact Nedra at ncatale@lawyerswithpurpose.com
Roslyn Drotar – Coaching, Consulting & Implementation, Lawyers With Purpose