What is the greatest success you've had since joining LWP? 
Organization + Confidence = Increasing Success.  That's the formula we now have in place.  Sure, we still are working through some of the processes, making them our own and getting the kinks worked out when and as needed.  Not all clients initially expect the process to be as involved, but there is no doubt that our efforts are appreciated.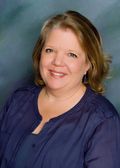 What is your favorite LWP tool?
LWP Meeting Focuser (the green sheet) – it may sound strange to some members, but that sheet is reviewed at the end of client meetings so that tasks are delegated and the next meeting with the client put on the calendar.  I've been using it for cases that are pre-LWP or non-LWP, like guardianships.  It keeps our team more focused and allows us to move our clients through the entire process more smoothly.
How has being part of LWP impacted your team and your practice? 
We get to travel three times a year and always come back with something to improve our practice.  It has been incredibly helpful to have the support system that LWP provides.  The members provide a great community of support and the LWP systems and processes give us a great foundation to continually improve our practice.