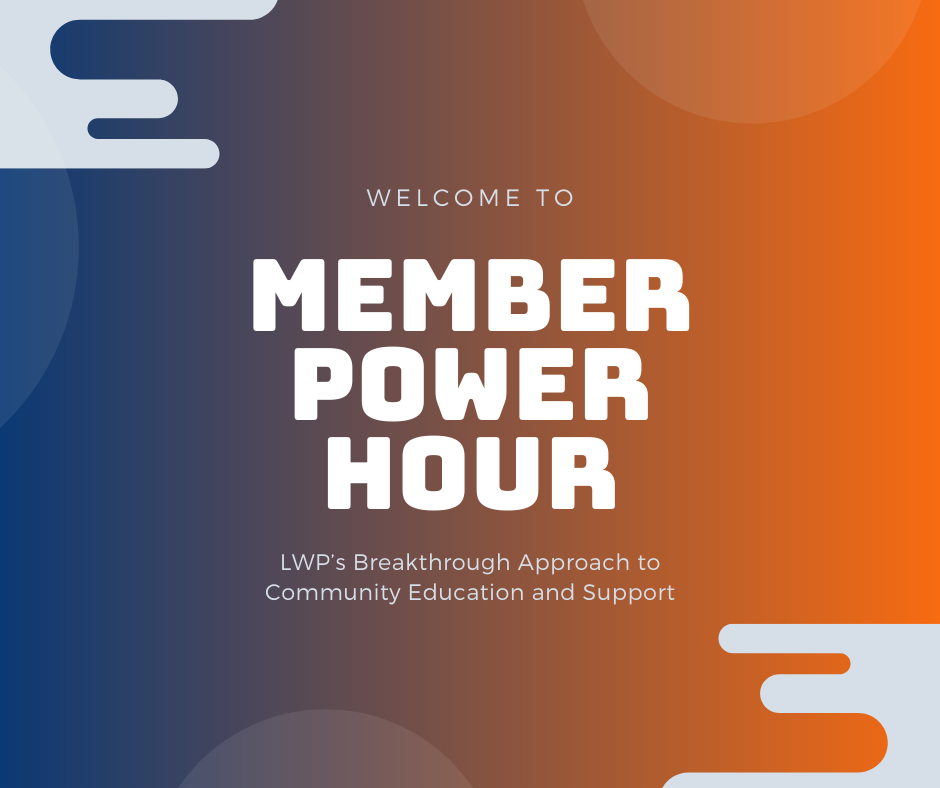 One of the many benefits of being an LWP Member is the opportunity to interact with, and learn from, fellow Members in conjunction with the LWP team.
We created Member Power Hour to provide you with twice-weekly educational and mutual support events to help you grow your practice. It's an open forum, a give and take, shaped by the following schedule:
First Tuesday and Thursday
Client Intake and Workshop Performance Results/Tracking
Hosted by Phil & Ryan
Maximizing and Measuring Initial and Vision Meeting Results
Hosted by Phil & Mandy
Second Tuesday and Thursday
Design Meeting, Drafting, and Cash Flow Focuser
Hosted by Brittney & Ryan
Signing Meeting, Funding, and Closing
Hosted by Ryan & Mandy
Third Tuesday and Thursday
AP Fundamentals and Features of Plans
Hosted by Brittney & Jenn
Maximizing and Measuring Your RMS Results
Hosted by Phil & Mandy
Fourth Tuesday and Thursday
The LWP Dashboard: Profitability to Hit Revenue Goals
Hosted by Phil & Mandy
Trust Design, Funding Strategies, and Pre-Planning
Hosted by Brittney & Kyle
What are your greatest challenges? Where have you found success? How did you do it? What, in short, is on your mind? Gain insight from your peers and the LWP team during Member Power Hour. Empowering success… together.
We can't wait to see you every Tuesday and Thursday!
The LWP Team