As many of you learned at our last Member Tri-Annual Retreat the U.S. Supreme Court in Clark v. Rameker ruled that inherited IRAs are not "retirement accounts" for purposes of protection from creditors and predators.  While this shocked many in the industry, it has been the position we have held and trained all of our Lawyers With Purpose Members for the last ten years! 
So what does this mean to us as practitioners?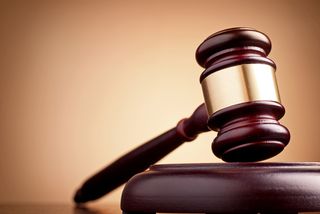 Actually, it validates our planning strategy and creates an incredible marketing opportunity for us to go back to our clients and those clients of other attorneys who have not been kept abreast of this very important topic.  It's also a wake-up call to those of you in LWP who do not stay as "active" as capable to stay aware of these things which we regularly talk about on the Live ListServ, and at our Member Tri-Annual Retreat. The good news is, Lawyers With Purpose is swift and the first national organization addressing it – and we will be TOMORROW. 
On Tuesday, June 24th at 12:00 p.m. Eastern Standard Time I will be hosting a live Lunch & Learn for all of our LWP members, all of my financial professionals, and the general estate planning industry at large.  In this one‑hour program you will get:
An understanding of the key holdings of the recent Supreme Court decision.
Learn the asset protection strategies available for inherited IRAs.
Know the four requirements for trusts to qualify to own IRAs without causing taxation.
Discover the "inside" and "outside" planning strategies we have used for years to protect inherited IRAs and provide clients with the maximum number of options at death to avoid the loss of an IRA to creditors and long-term care costs.
Also of relevance to LWP members, the complete marketing package that I have created to roll out to my local referral sources will be available and posted to the member ListServ and be posted on the member web site.  This packet will include:
E‑blast to send to your referral sources
The Power Point presentation to deliver to your advisors
The recording of the live presentation to see how I presented it  
A complete evaluation that will be a call to act to those in attendance of the program. 
As a side note, at the last Member Tri-Annual Retreat I lead an entire focus session reviewing all the reasons for naming the trust the beneficiary of IRAs.  What was amazing was I indicated in that program, that we were expecting a decision from the U.S. Supreme Court "any day."  Little did we know it would be the very next day.  The powerful parts for those "in the room" is that they are now properly prepared and ready to address this issue and they have a full understanding of the "inside" and "outside" strategies utilizing trusts for IRA protection.  
Please join me for tomorrow's Live Presentation by registering using the link below:
David J. Zumpano, Esq, CPA, Co-founder Lawyers With Purpose, Founder and Senior Partner of Estate Planning Law Center