Join the Mentor Team Member Roundtable

Don't Miss the "Join the Mentor" Law Firm Team Roundtable! Your Opportunity to Hear Tips, Techniques and Successes from Other Team Members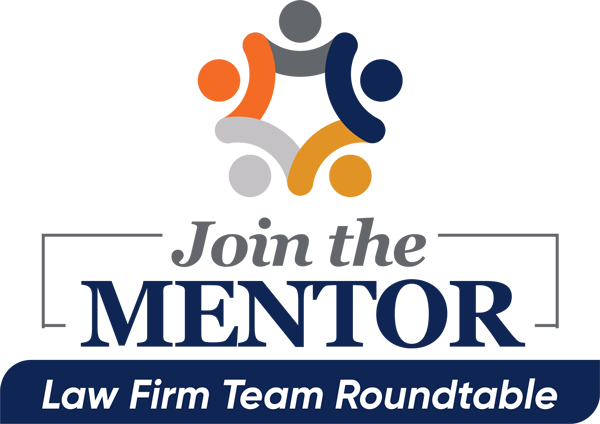 Join the roundtable to learn from LWP's most successful Law Firm Leaders, Paralegals, Client Services Coordinators, and Medicaid and Funding Coordinators. Our featured mentors this month is are Zoey Vecellio and Kat Lepinski with the Hougum Law Firm. Zoey Vecellio joined the Hougum Law Firm team in 2015 as the Director of Operations.  In her previous career, she worked for 19 years as a healthcare administrator at several long-term care communities.  Her career shift was a natural one as she continues to advocate for seniors and their families. As the Director of Operations she handles day-to-day operations, staffing, training, and marketing for the firm. Kat Lepinski has been with Hougum Law Firm, LLC for just over five years. When she first started with the firm, she handled all of the Medicaid, Probate, and Trust Administration cases. Although she continues to assist with Probate and Trust Administration on occasion, Kat now primarily concentrates her time on Medicaid and SECURE Act drafting. Kat has created workflows in Actionstep specific to Hougum Law Firm, and is a general "go-to" for her co-workers.
Zoom calls will be open format to discuss a range of relevant topics, identify solutions to challenges and roadblocks, and benefit from the collaboration of the LWP community. You can submit a question at registration, participate in (or just listen to) engaging conversations, offer feedback and suggestions of your own, and find ways to make your job easier, more efficient, and satisfying. This is your opportunity to open up, learn from, and talk with other LWP firms.
Zoom calls will be scheduled for 60 minutes, take advantage of this monthly opportunity.
Just like at TAPER, the "Join the Mentor" Law Firm Team Roundtable is open only to team members of LWP firms, which will allow you to speak freely about your successes and frustrations. Registration is required to attend. Register below and reserve your seat at the table today!
We look forward to seeing you on June 28th at 1:00 PM EDT!
This webinar is open to Lawyers With Purpose members only.