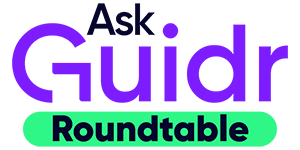 Join the Ask Guidr Roundtable Discussion
Join us each month for for an open discussion about Guidr, the digital platform that's transforming the estate planning industry by allowing attorneys to offer online document creation through their own firms. Hear from the Guidr team, along with attorneys who are using it…and get your questions answered.
To register, simply fill out the form below. You don't want to miss this event (or the opportunity to access the lucrative online planning market through your own firm).