Join the Mentor Attorney/Owner Roundtable

Don't Miss the "Join the Mentor" Attorney/Owner Roundtable! Your Opportunity to Hear Tips, Techniques and Successes from Other LWP Members!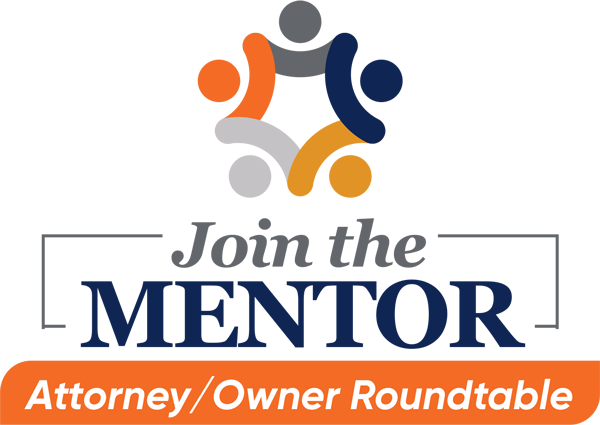 Join the roundtable to learn from LWP's most successful attorneys and business owners and hear their story. The mentor featured this month is Alexander S. Keenan Esq. with the Law Offices of Alexander Sherwood Keenan PLLC. Alex started as an attorney that moved from practicing Family Law to Estate Planning and Elder Law. He received his J.D. from Ave Maria School of Law and also received his Masters of laws (LL.M.) from the City, University of London, and has a Masters of Science (M.S.) from the State University of New York Maritime College.
Alex is looking forward to sharing:
How he successfully transitioned his practice from Family Law to Estate Planning and Elder Law and balancing Real Estate as well.
The steps he has taken to implement the LWP systems into his practice and moving from a solo attorney to hiring a small team to support him.
How he uses the LWP focusers to track and support the growth of his firm.
Zoom calls will be open format to discuss a range of relevant topics, identify solutions to challenges and roadblocks, and benefit from the collaboration of your fellow attorney/owners in the LWP community. You can submit a question at registration, participate in (or just listen to) engaging conversations, offer feedback and suggestions of your own, and find ways to improve your efficiency, profitability, and overall joy. This is your opportunity to open up, learn from, and talk with other LWP firms and gain the insight you need for practice success.
Zoom calls will be scheduled for 60 minutes., take advantage of this monthly opportunity.
Just like at TAPER, the "Join the Mentor" Attorney/Owner Roundtable is open only to Member attorneys and registration is required to attend. Submit the form below to register and reserve your seat at the table today!
This webinar is open to Lawyers With Purpose members only.
Speakers
Alexander Keenan Esq.

The Law Offices of Alexander Sherwood Keenan, PLLC

Phil Miner

Performance Management Specialist | Lawyers with Purpose