Join the Mentor Attorney/Owner Roundtable

Don't Miss the "Join the Mentor" Attorney/Owner Roundtable! Your Opportunity to Hear Tips, Techniques and Successes from Other LWP Members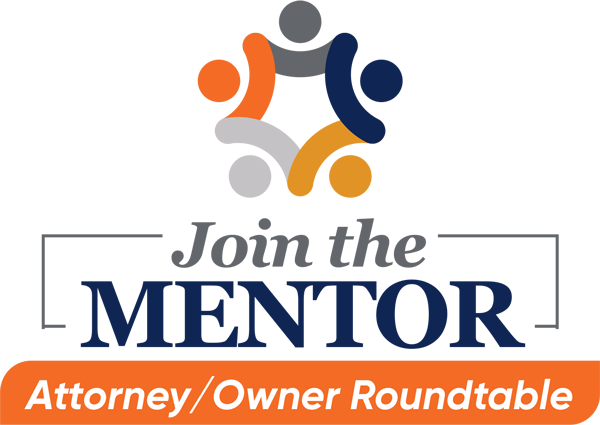 Join the roundtable to learn from LWP's most successful attorneys and business owners. The mentor featured this month is Alan Hougum, owner of the Hougum Law Firm and a Member of the LWP Member Advisory Board. Alan attended undergraduate school at UW-Madison, and worked as a forklift driver and a textbook salesman in Texas between semesters to pay for college.  After graduating cum laude from the University of Minnesota Law School, Alan returned to central Wisconsin to practice in the areas of Estate Planning and Elder Law.  In 2013, Alan opened his firm in Wausau, WI.  A satellite office in Rhinelander opened in 2021.  Alan has been a member of Lawyers with Purpose since 2009 and his success is evidenced by the strength of his client pipeline – as he is usually booked out several months.
Zoom calls will be open format to discuss a range of relevant topics, identify solutions to challenges and roadblocks, and benefit from the collaboration of your fellow attorney/owners in the LWP community. You can submit a question at registration, participate in (or just listen to) engaging conversations, offer feedback and suggestions of your own, and find ways to improve your efficiency, profitability, and overall joy. This is your opportunity to open up, learn from, and talk with other LWP firms and gain the insight you need for practice success.
Zoom calls will be scheduled for 60 minutes., take advantage of this monthly opportunity.
Just like at TAPER, the "Join the Mentor" Attorney/Owner Roundtable is open only to Member attorneys and registration is required to attend. Register below and reserve your seat at the table today!
We look forward to seeing you on June 23rd at 1:00 PM EDT!
This webinar is open to Lawyers With Purpose members only.